LOGISTICS
Artistic Director/Producer/Design
Paddy Gillard-Bentley
Reading Committee
Paddy Gillard-Bentley * Camilla Bouchet * Robin Bennett
Road Manager
Sam Liam Bentley
Videographer
Zane Culliton
PLAYWRIGHTS
Dwayne Yancey * Karin Williams * Abigail Taylor-Sansom
J. J. Steinfield * Marj O'Neill-Butler * Mark Harvey Levine
Steven Korbar * Shirley King * Brett Hursey * Janis Butler Holm
L.H. Grant * Alex Dremann * Tom Deiker
DIRECTORS
Robin Bennett * Paddy Gillard-Bentley
ACTORS
Kate Urquhart * Sean Puckett * Cameron Smith
John Ingram Smith * Abbi Longmire * Deb Huggins
Kevin Harvey * Paddy Gillard-Bentley * John Cormier
Kendalin Bishop * Sam Bentley
I want to give the audience a hint of a scene. No more than that. Give them too much and they won't contribute anything themselves.
Give them just a suggestion and you get them working with you. That's what gives the theater meaning: when it becomes a social act.
~ Orsen Wells
The Village - Playwrights/Directors/Actors/Production/Crew
<![if !vml]>

<![endif]>DWAYNE YANCEY is a playwright from the Blue Ridge Mountains of Virginia. He's never been to Kitchener but is thrilled to have had his work hit the streets there for the sixth time. In tribute to Asphalt Jungle Shorts, he included a reference to Kitchener in his play A ZOMBIE CHRISTMAS, which premiered last year in Ohio. Someday he hopes to visit. Find him online at dwayneyancey.com or follow him on twitter @dwayneyancey.
Dwayne's play, A SMALL PROBLEM DOWN THE STREET will be performed.
<![if !vml]>

<![endif]>KARIN WILLIAMS is a playwright and screenwriter whose work has been produced by San Diego's Fritz Theater (where she served as playwright-in-residence from 1992-2001), NYC's Looking Glass Theater, Art House Productions, Space 55, Long Island Theatre Collective, New York New Works Festival, Flush Ink! Productions, the Gertrude Stein Repertory Theatre Digital Performance Institute, Lamia Ink!, Collaboraction Theater, Boston Theaterworks, and many more. As a partner in the motion media company CulpepperWilliams, she wrote and produced The Captive (Webby People's Choice Award & NYTVF "Best Web Series" Award) and the independent feature "Jordan." Her plays are available through Original Works Publishing and YouthPlays.
Karin's play,
ONCE IN A LIFETIME, will be performed.
<![if !vml]>

<![endif]>
ABIGAIL TAYLOR-SANSOM is a playwright, screenwriter, and actor whose writing has been presented in the United States, Canada, and the United Kingdom. Her play Fine Art is published/licensed by Heuer, and she will have works published by Smith & Kraus and YouthPLAYS later this year. Abigail is a 2016-2017 Amtrak Writer in Residence and recently traveled 6,000 miles by train while writing a full-length play. She is a proud graduate of the University of the North Carolina School of the Arts (School of Drama), the University of North Carolina at Chapel Hill, and the University of California at Los Angeles (School of Theater, Film & Television). Member, Actors' Equity, SAG-AFTRA, Dramatists Guild, International Centre for Women Playwrights. Abigail's play, BABY MINE, will be performed.
<![if !vml]>

<![endif]>J. J. STEINFELD is a fiction writer, poet, and playwright living on PEI, where he is patiently waiting for Godot's arrival and a phone call from Kafka. He has published seventeen books, including Anton Chekhov Was Never in Charlottetown , Would You Hide Me? (Stories, Gaspereau Press), Misshapenness (Poetry, Ekstasis Editions), Identity Dreams and Memory Sounds (Poetry, Ekstasis Editions), Madhouses in Heaven, and An Unauthorized Biography of Being (Stories, Ekstasis Editions). A new poetry collection, Absurdity, Woe Is Me, Glory Be, is forthcoming. Over fifty of his one-act plays and a handful of full-length plays have been performed in Canada and the United States, including The Franz Kafka Therapy Session, The Golden Age of Monsters, and the one-act plays Godot's Leafless Tree, A Murderous Art, A Play of Disbelief, and Back to Back (part of Asphalt Jungle Shorts IV). 
J. J.'s play, IMAGINATIVE DRINKING, will be performed.
<![if !vml]>

<![endif]>
MARJ O'NEILL-BUTLER is a member of the Dramatists Guild and the International Center for Women Playwrights. Produced Plays: True Blue, Portable Diners, Gwen Has A Date, It's All in the Eye, They Called It Teasing, Special Delivery, Flight Fright, Leaving Home, What If?, Scavenger Hunt, Missed Connections, and a reader's theatre script The Women of the Beat Generation. Marj, also an actress, is a proud member of Equity and SAG-AFTRA.
Marj's play, PICK UP, will be performed.
<![if !vml]>

<![endif]>
STEVEN KORBAR. Steven's full-length and one-act plays have been produced throughout the United States, Canada, the United Kingdom and Australia. His short plays, Table for Four, Mrs. Jansen Isn't Here Now and What are You Going to Be? have all been published in Smith and Kraus' 'Best Short Plays' series. Other productions include Hard at Elephant Stageworks in LA, Mrs. Jansen… at The Barrow Group Theatre in NYC, Yellow at Pop Culture Theatre in Melbourne, Mother and Child at the Fury Theatre, Chicago and The Disappearance of Small Objects at the Odyssey Theatre in LA. Steven's play,
MANBUN, will be performed.
<![if !vml]>

<![endif]>SHIRLEY KING'S plays have been performed in the US, the UK, Korea and Canada. Seventeen of her plays and monologues were selected for productions/readings in 2016. Eleven of her plays/monologues have been selected in 2017. The Orange Whistle was the very first play ever performed in Asphalt Jungle Shorts I. Shirley is a member of The International Center for Women Playwrights and The Dramatists Guild. Shirley's play,
THE ORGANCE WHISTLE, will be performed.
<![if !vml]>

<![endif]>MARK HARVEY LEVINE is honored to have been a part of every Asphalt Jungle Shorts since 2009. Recent contributions include 2015's Tag, which nearly got an actress arrested and last year's Wishes had an actor standing in a fountain. He's one of the most-produced writers of short plays in the world, with productions of his plays from New York to Bucharest to Jakarta to London. Evenings of his short plays have been seen in the Edinburgh Fringe Festival, Seoul, Amsterdam, Sao Paulo, Mexico City, Sydney, New York, Los Angeles & other cities.  
Mark's play, ZOMBIE APOCALYPSO, will be performed.
<![if !vml]>

<![endif]>
JANIS BUTLER HOLM works in Athens, Ohio, where she has served as Associate Editor for _Wide Angle_, the film journal. Her prose, poems, and performance pieces have appeared in small-press, national, and international magazines. Her plays have been produced in the U.S., Canada, and the U.K.
Janis's play, THE RIPPLE EFFECT, will be performed.
<![if !vml]>

<![endif]>
BRETT HURSEY's comedies have appeared in over a hundred and fifty theaters across the country including venues in Chicago, Boston, Detroit, Los Angeles, San Francisco, Hollywood, as well as internationally in England, Belgium, Luxembourg, Romania, Australia and Canada. He's also had over fifty off/off-off Broadway productions in Manhattan.
Brett's play, BESTIES, will be performed.
<![if !vml]>

<![endif]>L.H. GRANT has authored many full-length and one-act plays with productions in numerous venues both in the United States and internationally including New York, London and Vienna. A graduate of the University of Michigan, Grant currently resides in Northern California. His play, 600 Seconds, had 'em rolling in the isles in AJS I.
Lee's play, THE DEVIL'S PITCHFORK, will be performed.
<![if !vml]>

<![endif]>
Alex Dremann studied playwriting at USC and is the producing artistic director of Secret Room Theatre in Philadelphia. Full-length productions include: Split Pea Pod (The Brick Playhouse), Postcoital Variations (Philadelphia Theatre Workshop) and The :nv:s:ble Play (Madlab Theatre & Theatre of NOTE). Full-length evenings of his collected short plays include: Slap Happy (Madlab Theatre, Columbus, OH) and B-Sides, Rarities and Unreleased Track (City Theatre, Wilmington, DE). He has had over 300 productions of his short plays.
Alex's play, WANDERING BLUES, will be performed.
<![if !vml]>

<![endif]>TOM DEIKER graduated from Louisiana State University with a Ph.D in Clinical Psychology. His 70+ articles, essays, short fiction and poetry have appeared in several dozen publications; his 124 stage – screen –radio – television - monologue scripts, 61 have received 94 productions by 48 venues in 19 states and Canada.
Tom's play, CRIME SPREE, will be performed.
<![if !vml]>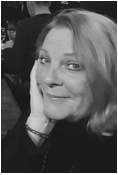 <![endif]>
PADDY GILLARD-BENTLEY is the founding Artistic Director of Flush Ink Productions, and a past president of The International Centre for Women Playwrights. She's had 80 productions of her plays performed in England, Ireland, Australia, USA and Canada. Titles include; Shaking the Dew from the Lilies, Quantum Entanglement, Sanguine Sonata and A Rose Upon the Blood (toured Ireland IN 2016 and was produced in Toronto, Waterloo and Kitchener. Her work has been published by Meriwether, Routledge & I.C.W.P
Paddy directed ZOMBIE APOCALYPSO, BABY MINE, THE DEVIL'S PITCHFORK, MANBUN, A SMALL PROBLEM DOWN THE STREET, THE WANDERING BLUES & BESTIES, and will be performing in ONCE IN A LIFETIME.
<![if !vml]>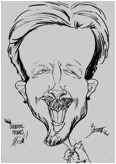 <![endif]>
ROBIN BENNETT. Robin is thrilled to be part of AJS XIII. Many thanks to all involved in this show, everyone has worked very hard to bring this production to the streets. As an actor, Robin recently appeared in Of the Fields, Lately, playing Jacob Mercer, and Rabbit Hole, playing Howie. Directing credits include, An Inspector Calls, The Affections of May, and Salt Water Moon. Future projects include Albertine in Five Times by Michel Tremblay, on stage in January 2017. Robin studied theatre with the British American Drama Academy. 
Robin directed CRIME SPREE, RIPPLES, ONCE IN A LIFETIME & IMAGINATIVE DRINKING.
<![if !vml]>

<![endif]>
KATE URQUHART. Since moving to the Kitchener area in 2014, Kate has appeared in productions with KW Little Theatre (Polonius in Hamlet, Martha in Whose Afraid of Virginia Woolf), Theatre on the Edge, and JMDrama. She made her first real KW friend at an Asphalt Jungle Shorts show and is delighted to be part of the in crowd now. As a storyteller, actor, writer, and armchair psychologist. Kate is fascinated with the intersection of fiction and lived reality.
Kate will be performing in BABY MINE, PICKUP, A SMALL PROBLEM DOWN THE STREET, ONCE IN A LIFETIME & IMAGINATIVE DRINKING.
<![if !vml]>

<![endif]>
CAMERON SMITH is a 4th year theatre student studying Theatre and Performance at the University of Waterloo. His love for acting and making people laugh compels him to make performance his career. Cameron is thrilled to be a part of Asphalt Jungle Shorts. He is most comfortable developing a character from a text-based angle, having the good fortune to have worked with Jennifer Roberts-Smith and Heather Hill. Memorable roles - Henry VI Part 1 (Salisbury/Suffolk), Unity 1918 (Stan), Upstart 2016 (Avery), Unconscious Curriculum (Cam) and London Fog (Vince) – ActOne Festival. 
Cameron will be performing in ZOMBIE APOCALYPSO & BESTIES (WK 1)
<![if !vml]>

<![endif]>JAMES INGRAM-SMITH graduated from the High Skills Arts program at Eastwood Collegiate Institute, majoring in drama. Participating in a Sears' production of "God: A One Act Play" in the role of Woody Allen, where James garnered critical recognition from the judges in his role. Relocating to Toronto, James enrolled at The Toronto Film School in the fall of 2015. He tackled both the leading role and several supporting roles in a wide arrange of short films, including Let's Eat, Voices, Goodbye to Sandra Dee and Junkie Diaries. In addition, he also had the opportunity to act in a production of William Shakespeare's Much Ado About Nothing, in the role of Don Pedro The Prince of Arragon.
James will be performing in ZOMBIE APOCALYPSO & BESTIES. (WK 2)
<![if !vml]>

<![endif]>SEAN M PUCKETT is new to Asphalt Jungle Shorts, and has no idea what is going to happen. Thankfully, it will happen with an amazing cast, a wonderful director, and a slightly nervous audience. You may have seen him on stage before, perhaps while rapping in vinyl lederhosen, or reconciling with an old boyfriend, or relating the story of how someone tried to blow up his restaurant, or being extremely upset with his traitorous wife. Off stage, you may have seen his photographs or paintings, because he does a lot of other arty things, too. Google him if you dare. 
Sean will be performing in THE DEVIL'S PITCHFORK and A SMALL PROBLEM DOWN THE STREET.
<![if !vml]>

<![endif]>ABBI LONGMIRE is in her final year at UWaterloo studying Theatre and Performance. She loves the relationship between the live performance and the audience. She primarily focuses on theatre for social justice and awareness through devising and new play dramaturgy and has a love for physical theatre. This is Abbi's third season of Asphalt Jungle Shorts and she has also most recently appeared in Unconscious Curriculum (performer/devisor), Eurydice (Loud Stone), and Unity 1918 (Sissy Wilde) with UWaterloo, Orpheus and Eurydice (Eurydice/devisor) and featured as a lead in Camilla Bouchet's film Claustrophobia and Candle Light Film's I Found Her. You may have also seen her in a ball gown or using ice magic as a princess with Busy Bees Parties. 
Abbi will be performing in BABY MINE, THE WANDERING BLUES and BESTIES.
<![if !vml]>

<![endif]>KEVIN HARVEY has been acting since childhood. He went to an arts high school in Brampton/Caledon for drama, was accepted to U of Windsor's BFA - Acting program. He finished his degree at U of Guelph (a B.A.S. -- Bachelor of Arts and Sciences -- in Math and Drama). He lives in Toronto with his wife, where he seeks out interesting roles. Kevin was last seen onstage as Andrew Rally in the Guelph Little Theatre's production of I Hate Hamlet. Previous roles include: Tom in The Glass Menagerie, Sir Andrew Aguecheek in Twelfth Night, and Claudio in Much Ado About Nothing (GLT) and Mr. Irwin in The History Boys (Growing in the Arts). 
Kevin will be performing in CRIME SPREE, PICK UP, WANDERING BLUES, ONCE IN A LIFETIME & IMAGINATIVE DRINKING.
<![if !vml]>

<![endif]>DEB HUGGINS. Deb's hittin' the streets, celebrating her third year with Asphalt Jungle Shorts! What a "charge"! (You can ask for details about that ) Most recently, Deb has been involved with Flush Ink Productions: AJS, She Speaks and Unhinged – Festival of Disturbing Theatre. Back in the day, she did her fair share of Community Theatre (GLT, ECT, Century Church), dinner theatre at the Arboretum and on any other stage that would let her perform. Her favourite role to date? Mother to an amazing, wonderful and precocious five-year-old son!  
Deb will be performing in CRIME SPREE, PICK UP, RIPPLES & ONCE IN A LIFETIME.
<![if !vml]>

<![endif]>KENDALIN BISHOP is in her first year of theatre an performance at the University of Waterloo. Extending beyond the borders of the university Kendalin attended a two-week intensive in Toronto with Driftwood theatre last spring and performed with Lost & Found Theatre. She finds the concept of finding the story that lies within a space really fascinating, so she's keen on working with site-specific theatre. She is currently working on writing a site-specific play based on the underground tunnels at UW. Kendalin's favourite performances include; Jitters (Nic), The Laramie Project (Aaron Kriefels), The Complete Works of William Shakespeare (abridged) (Polonius/Horatio) and Harry's Hotter at Twilight (Uptight Know-It-All Girl Wizard).
Kendalin will be performing in THE ORANGE WHISTLE, ZOMBIE APOCALYPSO and IMAGINATIVE DRINKING.